See 3000+ updated and ultimate list of Jobs that Start with the Letter B. This is a huge collection it can fulfil your expectation.
Careers that start with B
Babbitt Spinner
Babbitter
Babcock Tester
Baby Attendant
Baby Counselor
Baby Doctor
Baby Formula Mixer
Baby Formula Worker
Baby Sitter
Baby Stroller and Wheelchair Rental Clerk
Baby Stroller Rental Clerk
Babysitter
BABY-STROLLER AND WHEELCHAIR RENTAL CLERK
Baccarat Dealer
Baccarat Manager
Bachelor of Social Work Program Coordinator (BSW Program Coordinator)
Back Closer
Back Digger Operator
Back Facer
BACK FEEDER, PLYWOOD LAYUP LINE
Back Filler Operator
Back Grinder
Back Hand
Back Hanger
Back Hoe Machine Operator
Back Hoe Operator
Back Joiner
Back Line Cook
BACK MAKER, LOCKSTITCH
Back Order Clerk
Back Padder
Back Shoe Cutter
Back Shoe Worker
Back Stayer
Back Strip Machine Operator
Back Tacker
Back Tender
BACK TENDER, CLOTH PRINTING
BACK TENDER, INSULATION BOARD
BACK TENDER, PAPER MACHINE
Back Tufter
Back Up Machine Operator
Back Up Scan Coordinator
Back Up Worker
Back Washer
Back Wedger
Back Winder
Backbreaker
Backer
Background Investigator
Backhoe Operator
Backing-in Machine Tender
BACKING-IN-MACHINE TENDER
Backroom Associate
Backshoe Person
BACK-SHOE WORKER
Back-Strip Machine Operator
BACK-STRIP-MACHINE OPERATOR
Backup Sawyer
Backwinder
Bacon de-Rinder
Bacon Skin Lifter
Bacon Skinner
Bacon Slicer
Bacon Stringer
Bacteriologist
Bacteriology Lab Specialist
Bacteriology Professor
Bacteriology Research Assistant
Bacteriology Teacher
Bacteriology Technician
Bad Cloth Checker
Bad Credit Collector
Bad Work Gatherer
Badger Distiller Operator
Baffle Installer
Baffle Mounter
Bag Adjuster
Bag Bailer
Bag Bleacher
Bag Builder
Bag Bundler
Bag Checker
Bag Cutter
Bag Filler
Bag Grader
Bag Hanger
Bag Liner
Bag Loader
Bag Loader Machine Operator
Bag Machine Adjuster
Bag Machine Helper
Bag Machine Operator
Bag Machine Operator Helper
Bag Machine Tender
Bag Maker
Bag Mender
Bag Press Operator
Bag Presser
Bag Printer
Bag Repairer
Bag Sealer
Bag Sewer
Bag Shop Worker
Bag Sorter
Bag Tester
Bag Turner
Bag Valver
Bag Washer
Bag Worker
Bagel Maker
Baggage Agent
Baggage Agent Supervisor
Baggage and Mail Agent
Baggage Checker
Baggage Clerk
Baggage Handler
Baggage Handling Supervisor
Baggage Inspector
BAGGAGE PORTER, HEAD
Baggage Porters and Bellhops
Baggage Screener
Baggage Security Checker
Baggage Smasher
BAGGAGE-AND-MAIL AGENT
Baggageman
Baggagemaster
Bagger
Bagger and Stock Handler Helper
Bagging Machine Operator
Bagging Salvager
BAG-MACHINE OPERATOR
BAG-MACHINE-OPERATOR HELPER
Bail Agent
Bail Bond Agent
Bail Bondsman
Bailer
Bailer Operators Supervisor
Bailer Tenders Supervisor
Bailiff
Bailiffs
Bailing Machine Operator
Bait Digger
Bait Maker
Bait Man
Bake Room Worker
Bakelite Molder
Baker
BAKER APPRENTICE
Baker Helper
BAKER, HEAD
BAKER, PIZZA
BAKER, SECOND
BAKER, TEST
Bakers
Bakery Clerk
Bakery Decorator
Bakery Deliverer
Bakery Helper
Bakery Machine Mechanic
Bakery Machine Mechanic Supervisor
Bakery Manager
Bakery Products Checker
Bakery Supervisor
Bakery Team Member
Bakery Utility Person
Bakery Worker
BAKERY WORKER, CONVEYOR LINE
BAKERY-MACHINE MECHANIC
BAKERY-MACHINE-MECHANIC SUPERVISOR
Baking Assistant
Balance and Hairspring Assembler
Balance Assembler
Balance Bridge Assembler
Balance Bridge Inspector
Balance Clerk
Balance Engineer
Balance Recesser
Balance Screwhead Polisher
Balance Truer
Balance Truing Inspector
Balance Weigher
Balance Wheel Arm Burnisher
Balance Wheel Facer
Balance Wheel Hand Filer
Balance Wheel Motion Inspector
Balance Wheel Screw Hole Tapper
BALANCE-BRIDGE ASSEMBLER
Balancer
BALANCER, SCALE
Balancing Machine Operator
Balancing Machine Set-Up Worker
BALANCING-MACHINE OPERATOR
BALANCING-MACHINE SET-UP WORKER
Balcony Worker
Bale Opener
Bale Piler
Bale Sewer
Bale Stacker
Bale Tie Machine Operator
Baler
Baler Operator
BALE-TIE-MACHINE OPERATOR
Baling Machine Operator
Baling Machine Tender
BALING-MACHINE TENDER
Ball Assembler
Ball Fringe Machine Operator
Ball Holder
Ball Machine Operator
Ball Mill Operator
Ball Points Inspector
Ball Racker
Ball Shagger
Ball Sorter
Ball Truing Machine Operator
Ball Warper Tender
Ball Winder
Ball Worker
Ballast Cleaning Machine Operator
Ballast Cleaning Operator
Ballast Inspector
Ballast Regulator Operator
Baller
Ballerina
Ballet Company Artistic Director
Ballet Company Member
Ballet Dancer
Ballet Professor
Ballet Soloist
Ballet Teacher
BALL-FRINGE-MACHINE OPERATOR
Balling Head Tender
Balling Machine Operator
BALLING-MACHINE OPERATOR
Ballistic Expert
Ballistic Technician
Ballistician
Ballistics Expert
Ballistics Laboratory Gunsmith
Ballistics Professor
Ballistics Teacher
BALL-MACHINE OPERATOR
Ballman
BALL-MILL OPERATOR
Balloon Artist
Balloon Design Printer
Balloon Dipper
Balloon Maker
Balloon Pilot
Balloon Sander
Balloon Seller
Balloonist
Ballpoint Pen Assembly Machine Operator
Ballpoint Pen Cartridge Tester
Ballpoint Pens Assembler
BALLPOINT-PEN-ASSEMBLY-MACHINE OPERATOR
BALL-TRUING-MACHINE OPERATOR
BALL-WARPER TENDER
Banana Carrier
Banana Expert
Banana Grader
Banana Handler
Banana Loader
Banana Room Cutter
Banbury Machine Operator
Banbury Mill Operator
Banbury Mixer Operator
Banbury Operator
Band Aid Machine Operator
Band and Cuff Cutter
Band Attacher
Band Builder
Band Cutter
Band Director
Band Edger
Band Instrument Repairer
Band Leader
Band Machine Operator
Band Maker
Band Manager
Band Master
Band Nailer
Band Reamer Machine Operator
Band Salvager
Band Saw Filer
Band Saw Operator
Band Saw Runner
Band Sawing Machine Operator
Band Sawyer
Band Scroll Saw Operator
Band Shover
Band Splicer
Band Teacher
Band Tier
Band Top Maker
Band Tumbler
Bandage Maker
Bandage Winding Machine Operator
Bandage Wrapping Machine Operator
BAND-AND-CUFF CUTTER
Bander
Bander and Cellophaner Machine Helper
Bander Operator
BANDER, HAND
BANDER-AND-CELLOPHANER HELPER, MACHINE
BANDER-AND-CELLOPHANER, MACHINE
Banding Machine Operator
BANDING-MACHINE OPERATOR
BAND-MACHINE OPERATOR
Bandmill Operator
Bandoleer Packer
Bandoleer Straightener Stamper
BANDOLEER STRAIGHTENER-STAMPER
BAND-REAMER-MACHINE OPERATOR
Bandsaw Operator
BAND-SAW OPERATOR
BAND-SAWING-MACHINE OPERATOR
BAND-SCROLL-SAW OPERATOR
Band-Top Maker
Banjo Repair Person
Banjo Repairer
Bank Accountant
Bank Advisor
Bank Analyst
Bank and Savings Securities Trader
Bank Appraiser
Bank Boss
Bank Cashier
Bank Clerk
Bank Compliance Officer
Bank Consultant
Bank Courier
Bank Examiner
Bank Guard
Bank Manager
Bank Messenger
Bank Note Designer
Bank Officer
Bank Operations Officer
Bank President
Bank Reconciliator
Bank Representative
Bank Runner
Bank Secrecy Act Anti-Money Laundering Officer (BSA/AML Officer)
Bank Teller
Bank Teller Machine Mechanic
Bank Vault Attendant
Bank Vault Clerk
Bank Vault Custodian
Banker
Banker Mason
Banking Analyst
Banking and Finance Instructor
Banking Center Manager
Banking Center Manager (BCM)
Banking Manager
Banking Officer
Banking Pin Adjuster
Banking Services Clerk
Banking Services Officer
Banking Supervisor
Banking Teacher
Bankman
BANK-NOTE DESIGNER
Bankruptcy Assistant
Bankruptcy Judge
Banner Painter
Banquet Captain
Banquet Chef
Banquet Cook
Banquet Director
Banquet Houseperson
Banquet Manager
Banquet Server
Banquet Set Up Person
Banquet Steward/Stewardess
Banquet Supervisor
Banquet Waiter/Waitress
Bar and Filler Assembler
Bar Attendant
Bar Back
Bar Captain
Bar Catcher
Bar Examiner
Bar Finish Operator
Bar Host
Bar Host/Hostess
Bar Hostess
Bar Manager
Bar Pilot
Bar Pointer
Bar Roller
Bar Tacker Sewing Machine
Bar Tender
Bar Turner
Bar Waiter/Waitress
Bar Welder
Barbecue Cook
Barbed Wire Machine Operator
BARBED-WIRE-MACHINE OPERATOR
Barber
Barber and Beauty Equipment and Supplies Sales Representative
Barber Apprentice
Barber Instructor
Barber or Beauty Shop Manager
Barber Shop Manager
Barber Shop Operator
Barber Stylist
Barbering Instructor
Barbering Teacher
Barbers
Bareback Rider
Bargain Table Clerk
Barge Captain
Barge Engineer
Barge Hand
Barge Loader
Barge Master
Barge Pilot
Barge Worker
Bargeman
Bariatric Weight Loss Clinic Manager and Counselor
Barista
Baristas
Baritone
Bark Belt Operator
Bark Fitter
Bark Grinder
Bark Peeler
Bark Press Operator
Bark Scaler
Bark Skinner
Bark Spudder
Bark Tanner
Barkeep
Barkeeper
Barker
Barker Operator
Barker Peeler
Barking Machine Feeder
BARK-PRESS OPERATOR
Barley Steeper
Barmaid
Barman
Barn and Property Manager
Barn Boss
Barn Hand
Barn Manager
Barn Operator
Barn Worker
Barometers Calibrator
Barratte Operator
Barrel and Receiver Aligner
Barrel Assembler
Barrel Assembler Helper
Barrel Assembly Inspector
Barrel Bander
Barrel Brander
Barrel Bridge Assembler
Barrel Builder
Barrel Cap Setter
Barrel Centerer
Barrel Charrer
Barrel Charrer Helper
Barrel Cleaner
Barrel Coater
Barrel Cooper
Barrel Dedenting Machine Operator
Barrel Drainer
Barrel Driller
Barrel Drum Cutter
Barrel Endshake Adjuster
Barrel Endshaker Adjuster
Barrel Filler
BARREL FILLER I
BARREL FILLER II
Barrel Finisher
Barrel Handler
Barrel Header
Barrel Inspector
BARREL INSPECTOR, TIGHT
Barrel Lathe Operator
Barrel Liner
Barrel Loader
Barrel Loader and Cleaner
Barrel Maker
Barrel Marker
Barrel Plater
Barrel Polisher
BARREL POLISHER, INSIDE
Barrel Racer
Barrel Raiser
Barrel Raiser Helper
Barrel Repairer
Barrel Rib Matting Machine Operator
Barrel Ribs Solderer
Barrel Rifler
Barrel Roller Operator
Barrel Straightener.
Jobs Beginning With The Letter B
BARREL STRAIGHTENER I
Barrel Tester
Barrel Turner
Barrel Washer
BARREL-ASSEMBLER HELPER
BARREL-BRIDGE ASSEMBLER
BARREL-CAP SETTER
BARREL-CHARRER HELPER
BARREL-DEDENTING-MACHINE OPERATOR
BARREL-ENDSHAKE ADJUSTER
Barrelhead Inspector
BARREL-LATHE OPERATOR, INSIDE
BARREL-LATHE OPERATOR, OUTSIDE
BARREL-RAISER HELPER
BARREL-RIB MATTING-MACHINE OPERATOR
Barrer
Barrister
Barrow Worker
Barrow Worker Helper
Bartacker
Bartender
Bartender Extra
Bartender Helper
Bartender Manager
Bartender Server
Bartenders
Barytes Grinder
Base Brander
Base Draw Operator
Base Engineer
Base Filler
Base Loader
Base Remover
Baseball Club Manager
Baseball Coach
Baseball Glove Shaper
Baseball Hand Sewer
Baseball Inspector
Baseball Inspector and Repairer
Baseball Pitcher
Baseball Player
Baseball Scout
BASEBALL SEWER, HAND
Baseboard Heating Installer
Base-Draw Operator
Base-Filler Operator
BASE-PLY HAND
Baser
Basic Acoustic Analyst
Basic Combatant Swimmer
Basic Sciences Dean
Basic Sciences Professor
Basic Skills Improvement Program Instructional Aide (BSIP Instructional Aide)
Basin Cleaner
Basin Finish Operator-Tig Welder
Basin Operator
Basin Tender
Basket Assembler
BASKET ASSEMBLER I
BASKET ASSEMBLER II
Basket Braider
Basket Filler
Basket Grader
Basket Hand Braider
Basket Hand Weaver
Basket Maker
Basket Mender
Basket Operator
Basket Patcher
Basket Person
Basket Sorter
Basket Weaver
Basketball Coach
Basketball Commentator
Basketball Player
Basketball Referee
Basketballs and Footballs Reverser
Bass Fisher
Bass Singer
Bassoonist
Baster
Basting Cleaner
Basting Machine Operator
Basting Puller
BASTING-MACHINE OPERATOR
Bat Person
Batch and Furnace Manager
Batch and Furnace Operator
Batch Attendant
Batch Blender
Batch Dumper
Batch Freezer
Batch Freezer Operator
Batch Heat Treat Operator
Batch Maker
Batch Mixer
Batch Mixing Truck Driver
Batch or Continuous Still Operator
Batch Plant Operator
Batch Records Clerk
Batch Room Technician
Batch Still Operator
Batch Tank Controller
Batch Tester
Batch Trucker
Batch Weigher
BATCH-AND-FURNACE OPERATOR
Batcher
Batcher Operator
Batching Operator
Batchmaker
BATCH-RECORDS CLERK
BATCH-STILL OPERATOR I
BATCH-TANK CONTROLLER
Bater
Bath Attendant
Bath Mix Operator
Bath Mixer
Bath Steward
Bath Steward/Stewardess
Bath Tester
Bather
Bathhouse Attendant
Bathhouse Keeper
Bathing Suit Maker
BATH-MIX OPERATOR
Bathroom Tiling Professional
Baton Teacher
Baton Twirler
Batt Machine Operator
Batt Packer
Battalion Chief
Battalion Fire Chief
Batter Mixer
Batter Out
Batter Scaler
Batter-Out
Battery Assembler
BATTERY ASSEMBLER, DRY CELL
BATTERY ASSEMBLER, PLASTIC
Battery Builder
Battery Charger
Battery Charger Tester
Battery Charger, Conveyor Line
Battery Checker
Battery Container Finishing Hand
Battery Container Tester
Battery Filler
Battery Hand
Battery Inspector
Battery Loader
BATTERY MAINTAINER, LARGE EMERGENCY STORAGE
Battery Mechanic
Battery Parts Assembler
Battery Plate Assembler
Battery Recharger
Battery Repairer
Battery Stacker
Battery Starter
Battery Technician
Battery Tester
Battery Wrecker Operator
BATTERY-CHARGER TESTER
BATTERY-CONTAINER-FINISHING HAND
Batteryman
BATTERY-PARTS ASSEMBLER
BATTERY-WRECKER OPERATOR
Batting Machine Operator
BATTING-MACHINE OPERATOR
BATTING-MACHINE OPERATOR, INSULATION
Bay Stocker
Bb Shot Packer
BD Special Education Teacher (Behavioral Disorders Special Education Teacher)
Beach Attendant
Beach Expert
Beach Lifeguard
Beach Patrol Lieutenant
Beachman
Bead Builder
Bead Cutter
Bead Forming Machine Operator
Bead Forming Machine Set Up Operator
Bead Inspector
Bead Machine Operator
Bead Maker
Bead Picker
Bead Preparer
Bead Stringer
Bead Trimmer
Bead Wire Insulator
Bead Wire Taper
Bead Worker Sewing
Bead Wrapper
Beaded Jewelry Artist
Beader
BEAD-FORMING-MACHINE OPERATOR
Beading Installer
Beading Machine Operator
Beading Sawyer
BEAD-MACHINE OPERATOR
Beadworker
Beam Builder
Beam Builder Helper
Beam Carrier, Hauler, Pusher
Beam Department Supervisor
Beam Dyer
Beam Dyer Operator
Beam Press Operator
Beam Racker
Beam Sealer
Beam Warper
Beam Worker
BEAM-DYER OPERATOR
Beamer
Beamer Hand
Beamer Helper
Beamer Operator
Beaming Inspector
Beaming Machine Operator
Beamster
BEAM-WARPER TENDER, AUTOMATIC
Bean Picker
Bean Picker Machine Operator
Bean Roaster
Bean Snapper
Bean Snipper
Bean Sorter
Bean Viner
Bean Weigher
Bearing Grinder
Bearing Inspector
Bearing Machine Operator
Bearing Maker
Bearing Ring Assembler
Bearingizer
BEARING-RING ASSEMBLER
Beater and Pulper Feeder
Beater Boss
Beater Dumper
Beater Engineer
Beater Engineer Helper
Beater Machine Operator
Beater Operator
Beater Out
Beater Room Helper
Beater Room Supervisor
Beater Tender
Beater Worker Helper
BEATER-AND-PULPER FEEDER
BEATER-ENGINEER HELPER
Beautician
Beautician Apprentice
Beauty Advisor
Beauty Consultant
Beauty Counselor
Beauty Culture Teacher
Beauty Operator
Beauty School Instructor
Beauty Shop Manager
Beauty Therapist
Beck Operator
Bed and Breakfast Cook (B&B Cook)
Bed and Breakfast Innkeeper
Bed Bug Exterminator
Bed Laborer
Bed Laster
Bed Machine Operator
Bed Maker
Bed Operator
Bed Rubber
Bed Setter
Bed Spring Maker
Bedder
Bedspread Cutter
Bee Breeder
Bee Keeper
Bee Raiser
Bee Robber
Bee Tender
Bee Worker
Beef Boner
Beef Breaker
Beef Cattle Operations Manager
Beef Cattle Specialist
Beef Farmer
Beef Killer
Beef Lugger
Beef Pusher
Beef Selector
Beef Skinner
Beef Splitter
Beef Tagger
Beehive Kiln Charcoal Burner
Beehive Kiln Supervisor
Beekeeper
Beer Brewer
Beer Coil Cleaner
Beer Cooler
Beer Maker
Beer Runner
Beet End Supervisor
Beet Flumer
Beet Topper
Beet Worker
Before and After School Daycare Worker
Behavior Analyst
Behavior Interventionist
Behavior Specialist
Behavior Support Specialist (BSS)
Behavior Therapist
Behavioral Analyst
Behavioral Geneticist
Behavioral Health Aide
Behavioral Health Case Manager
Behavioral Health Consultant
Behavioral Health Technician
Behavioral Instructor
Behavioral Interventionist
Behavioral Psychologist
Behavioral Science Chair
Behavioral Sciences Department Chair
Behavioral Sciences Instructor
Behavioral Scientist
Behavioral Specialist
Behavioral Therapist
Behaviorally-Emotionally Disabled Teacher (BED Teacher)
Behaviorist
Bell Attendant
Bell Captain
Bell Cleaner
Bell Clerk
Bell Maker
Bell Person
Bell Ringer
Bell Spinner
Bell Staff
Beller
Bellhop
Bellhop Captain
Bellhop Service Captain
Bellmaker
Bellman
Bellman Captain
Bellman Driver
Bell-Neck Hammerer
Bellows Assembler
Bellows Charger Assembler
Bellows Filler
Bellows Maker
Bellows Tester
Bellperson
Bellstaff
Bellstand Attendant
Belly Builder
Belly Dancer
Belt and Link Assembly Supervisor
Belt Buckle Maker
Belt Builder
Belt Builder Helper
Belt Changer
Belt Cleaner
Belt Conveyor Drier
Belt Cutter
Belt Dresser
Belt Fixer
Belt Knife Feeder
Belt Lacer
Belt Line Feeder
Belt Loop Machine Operator
Belt Machine Operator
Belt Maker
Belt Maker Helper
Belt Molder
Belt Operator
Belt Picker
Belt Polisher
Belt Press Operator
Belt Repairer
Belt Sander, Stone
Belt Sewer
Belt Splicer
Belt Tender
Belt Turner
Belt Weaver
Belt Worker
BELT-BUILDER HELPER
Belter
Belting and Webbing Inspector
Belting Inspector
BELTING-AND-WEBBING INSPECTOR
BELT-MAKER HELPER
Beltman
Belt-Press Operator
BELT-PRESS OPERATOR I
BELT-PRESS OPERATOR II
Bench Assembler
Bench Assembly Inspector
Bench Carpenter
Bench Chemist
Bench Examiner
Bench Grinder
Bench Hand
Bench Jeweler
Bench Loom Weaver
Bench Machine Operator
Bench Mechanic
Bench Molder
Bench Molder Apprentice
Bench Mover
Bench Precision Assembler
Bench Repair Technician
Bench Scientist
Bench Shear Operator
Bench Tool Maker
Bench Worker
Bench Worker Helper
BENCH WORKER, BINDING
BENCH WORKER, HOLLOW HANDLE
BENCH-MOLDER APPRENTICE
Benchroom Shop Optician
BENCH-SHEAR OPERATOR
Bend Up
Ben-Day Artist
Bender
Bender Helper
Bender Machine Operator
BENDER, HAND
BENDER, MACHINE
Bending Frame Operator
Bending Machine Set Up Operator
Bending Roll Hand
Bending Roll Operator
Bending Shed Worker
BENDING-MACHINE OPERATOR I
BENDING-MACHINE OPERATOR II
Benefit Authorizer
Benefit Director
Benefit Specialist
Benefits Administrator
Benefits Analyst
Benefits Clerk
BENEFITS CLERK II
Benefits Consultant
Benefits Coordinator
Benefits Manager
Benefits Representative
Benefits Specialist
Benzene Washer
Benzene Washer Operator
Benzene Worker
BENZENE-WASHER OPERATOR
Benzol Operator
Benzol Still Operator
Bereavement Counselor
Bereavement Program Coordinator
Berry Picker
Berry Picker Machine Operator
Berry Planter
Bessemer Converter Blower
Bessemer Converter Operator
Bessemer Regulator
Best Worker
Bet Taker
Beta Tester
Betting Clerk
Bevel Face Stoner and Polisher
Bevel Mill Operator
Bevel Operator
Bevel Polisher
Beveler
BEVELER, PRINTED CIRCUIT BOARDS
Beveling and Edging Machine Operator
Beveling and Edging Machine Operator Helper
Beveling Machine Operator
BEVELING-AND-EDGING-MACHINE OPERATOR
BEVELING-AND-EDGING-MACHINE-OPERATOR HELPER
BEVELING-MACHINE OPERATOR
Beveller Operator
Beverage Server
Bi Tri Operator
Bias Cutter
Bias Cutter Helper
Bias Cutting Machine Operator
Bias Machine Operator
Bias Machine Operator Helper
BIAS-CUTTING-MACHINE OPERATOR
BIAS-MACHINE OPERATOR
BIAS-MACHINE-OPERATOR HELPER
Bible Reader
Bible Teacher
Bible Worker
Biblical Languages Professor
Biblical Studies Professor
Bibliographer
Bibliographic Services Specialist
Bicycle Assembler
Bicycle Designer
Bicycle Fitter
Bicycle Inspector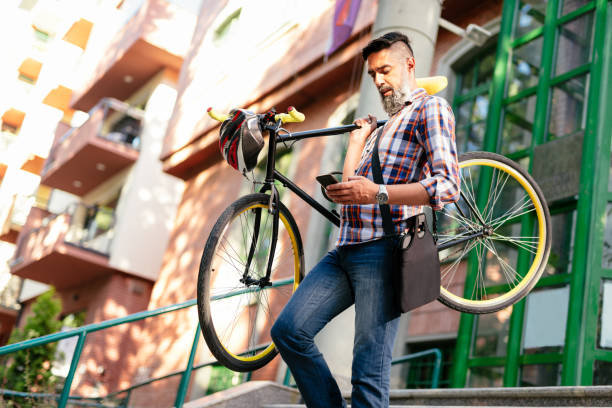 Careers That Start With The Letter B
Bicycle Mechanic
Bicycle Messenger
Bicycle Racer
Bicycle Rental Clerk
Bicycle Repair Technician
Bicycle Repairer
Bicycle Repairers
Bicycle Repairman
Bicycle Service Technician
Bicycle Taxi Driver
Bicycle Technician
BICYCLE-RENTAL CLERK
Bicyclist
Bid Analyst
Big 6 Dealer
Bike Assembler
Bike Designer
Bike Mechanic
Bike Shop Manager
Bike Technician
Bilingual Instructor
Bilingual Interpreter
Bilingual Kindergarten Teacher
Bilingual Operator
Bilingual Research Interviewer
Bilingual School Psychologist
Bilingual Secretary
Bilingual Speech-Language Pathologist
Bilingual Teacher
Bilingual Teacher Aide
Bilingual Teacher Assistant
Bilingual Trainer
Bill Adjuster
Bill and Account Collectors
Bill Board Poster
Bill Checker
Bill Clerk
Bill Collector
Bill Cutter
Bill Distributor
Bill Hiker
Bill of Lading Clerk
Bill of Materials Clerk (BOM Clerk)
Bill Peddler
Bill Poster
Bill Poster Installer
Billboard Erector
Billboard Installer
Billboard Mechanic
Billboard Poster
Billboard Poster Helper
Biller
Billet Assembler
Billet Bed Operator
Billet Checker
Billet Cutter
Billet Driller
Billet Examiner
Billet Grinder
Billet Header
Billet Heater
Billet Heater Operator
Billet Inspector
Billet Recorder
Billet Sawyer
Billet Shearer
Billet Straightener
Billet Worker
Billiard Parlor Manager
Billiard Player
Billiard Table Assembler
Billiard Table Mechanic
Billing Administrator
Billing Analyst
Billing and Accounting Staff Assistant
Billing and Insurance Coordinator
Billing and Posting Clerks
Billing and Quality Technician
Billing Assistant
Billing Checker
Billing Clerk
Billing Control Clerk
Billing Coordinator
Billing Department Supervisor
Billing Manager
Billing Representative
Billing Specialist
Billing Supervisor
Billing Typist
Billing, Cost, and Rate Clerks
BILLING-CONTROL CLERK
BILLING-MACHINE OPERATOR
Billposter
Billposting Supervisor
Bin Cleaner
Bin Filler
Bin Operator
Bin Tripper Operator
Bin Worker
Binder
Binder and Box Builder
Binder and Wrapper Packer
Binder Cutter
BINDER CUTTER, HAND
Binder Layer
Binder Operator
Binder Selector
Binder Sorter
Binder Technician
BINDER, CHAINSTITCH
BINDER, COVERSTITCH
BINDER, LOCKSTITCH
BINDER-AND-WRAPPER PACKER
Bindery Assistant
Bindery Cutter Operator
Bindery Helper
Bindery Machine Feeder-Offbearer
Bindery Machine Operator
Bindery Machine Setter/Set-Up Operator
Bindery Machine Tender
Bindery Operator
Bindery Production Manager
Bindery Supervisor
Bindery Technician
Bindery Worker
BINDERY-MACHINE FEEDER-OFFBEARER
BINDERY-MACHINE SETTER
Binding Bench Worker
Binding Cutter
BINDING CUTTER, SYNTHETIC CLOTH
Binding Dyer
BINDING FOLDER, MACHINE
Binding Printer
Binding Stitcher
Bingo Attendant
Bingo Caller
Bingo Cashier
Bingo Checker
Bingo Clerk
Bingo Floater
Bingo Manager
Bingo Usher
Bingo Worker
Binman
Bio Medical Technician
Bioanalyst
Bioassayist
Biochemical Development Engineer
Biochemical Engineer
Biochemical Engineers
Biochemical Genetics Laboratory Director
Biochemist
Biochemistry Professor
Biochemistry Teacher
Biochemistry Technician
Biochemistry Technologist
Biochemists and Biophysicists
Biodiesel Division Manager
Biodiesel Engine Specialist
Biodiesel Engineering Manager
Biodiesel Operations Manager
Biodiesel Plant Manager
Biodiesel Plant Operations Engineer
Biodiesel Plant Superintendent
Biodiesel Process Control Technician
Biodiesel Processing Technician
Biodiesel Product Development Manager
Biodiesel Product Manager
Biodiesel Production Associate
Biodiesel Production Technician
Biodiesel Technology Development Manager
Biodiesel Technology Manager
Bioengineer
Biofuels Engineering Manager
Biofuels Manager
Biofuels Operations Manager
Biofuels Plant Construction Worker
Biofuels Plant Manager
Biofuels Plant Operations Engineer
Biofuels Plant Superintendent
Biofuels Processing Technician
Biofuels Processing Technicians
Biofuels Product Development Manager
Biofuels Product Manager
Biofuels Production Associate
Biofuels Production Manager
Biofuels Production Managers
Biofuels Production Technician
Biofuels Research Scientist
Biofuels Technology Development Manager
Biofuels Technology Manager
Biofuels/Biodiesel Technology and Product Development Managers
Biogeographer
Biographer
Bioinformatician
Bioinformaticist
Bioinformatics Analyst
Bioinformatics Assistant
Bioinformatics Associate
Bioinformatics Computer Scientist
Bioinformatics Developer
Bioinformatics Engineer
Bioinformatics Research Technician
Bioinformatics Scientist
Bioinformatics Scientists
Bioinformatics Software Engineer
Bioinformatics Specialist
Bioinformatics Support Specialist
Bioinformatics Team Member
Bioinformatics Technician
Bioinformatics Technicians
Biological Aide
Biological Chemist
Biological Inspector
Biological Lab Technician
Biological Photographer
Biological Science Aide
Biological Science Laboratory Technician
Biological Science Teachers, Postsecondary
Biological Science Technician
Biological Sciences Instructor
Biological Sciences Professor
Biological Sciences Technician
Biological Scientist
Biological Scientists, All Other
Biological Technician
Biological Technicians
Biological, Geological, and Environmental Sciences Professor
Biologist
Biologist Aide
Biologists
Biology Department Chair
Biology Faculty Member
Biology Instructor
Biology Laboratory Assistant
Biology Lecturer
Biology Professor
Biology Research Assistant
Biology Specimen Technician
Biology Teacher
Biology Tutor
Biomass Boiler Operator
Biomass Facilitator
Biomass Plant Manager
Biomass Plant Technician
Biomass Plant Technicians
Biomass Power Plant Manager
Biomass Power Plant Managers
Biomass Power Plant Superintendent
Biomass Production Manager
Biomass Technician
Biomaterials Engineer
Biomathematician
Biomechanical Engineer
Bio-Mechanical Engineer
Biomed Tech (Biomedical Technician)
Biomedical Analytical Scientist
Biomedical Electronics Technician
Biomedical Engineer
Biomedical Engineering Aide
Biomedical Engineering Director
Biomedical Engineering Professor
Biomedical Engineering Supervisor
Biomedical Engineering Technician
Biomedical Engineering Technician (BMET)
Biomedical Engineering Technologist
Biomedical Engineers
Biomedical Equipment Specialist
Biomedical Equipment Support Specialist
BIOMEDICAL EQUIPMENT TECHNICIAN
Biomedical Equipment Technician (BMET)
Biomedical Field Service Engineer
Biomedical Imaging Center Director
Biomedical Instrument Technician
Biomedical Manager
Biomedical Photographer
Biomedical Scientist
Biomedical Service Engineer
Biomedical Technician
Biometric Fingerprinting Technician
Biometric Screener
Biometrician
Biometrics Consultant
Biometrics Experimentalist
Biometrics Head
Biometrics Instructor
Biometrics Specialist
Biometrics Technician
Biometry Teacher
BIOPHYSICIST
Biophysics Professor
Biophysics Scientist
Biophysics Teacher
Bioprocess Development Engineer
Bioprocess Engineer
Biopsychologist
Biosolids Management Technician
Biostatistician
Biostatisticians
Biostatistics Director
Biostatistics Professor
Biostatistics Teacher
Biotechnician
Biotechnologist
Bird Cage Assembler
Bird Raiser
Bird Tender
Bird Trapper
Birdcage Assembler
BIRD-CAGE ASSEMBLER
Birth Attendant
Biscuit Maker
Biscuitware Brusher
Bisque Brusher
Bisque Cleaner
Bisque Grader
Bisque Placer
Bisque Ware Dipper
Bit and Shank Department Supervisor
Bit Bender
Bit Gatherer
Bit Grinder
Bit Sharpener
Bit Sharpener Operator
Bit Shaver
Bit Tapper
Bit Welder
Bite-Block Maker
BIT-SHARPENER OPERATOR
Bitter
Bitumastic Applier
Bituminous Paving Machine Operator
Black and White Print Technician
Black and White Printer Operator
Black Ash Burner Operator
Black Bear Project Leader
Black Jack Dealer
Black Mill Operator
Black Off Worker
Black Oxide Coating Equipment Tender
Black Pickler
Black Powder Glazing Operator
Black Puller
Black Studies Professor
Black Top Machine Operator
Black Top Paver Operator
Black Top Raker
Black Top Roller
Black Top Spreader Machine Operator
Black Topper
BLACK-ASH-BURNER OPERATOR
Blackener
Blacker
Blackjack Dealer
Blackjack Pit Boss
Blackjack Supervisor
BLACK-MILL OPERATOR
Blacksmith
Blacksmith Apprentice
Blacksmith Assistant
Blacksmith Helper
Blacktop-Paver Operator
Bladder Blower
Bladder Cleaner
Bladder Tier
Blade Balancer
Blade Bender Furnace Tender
Blade Changer
Blade Filer
Blade Grader Operator
Blade Grinder
Blade Groover
Blade Operator
Blade Sharpener
Blade Worker
Blanchard Grinder Operator
Blancher
Blanching Machine Operator
BLANCHING-MACHINE OPERATOR
Blanker
Blanket Cutting Machine Operator
Blanket Maker
Blanket Washer
Blanket Weaver
Blanket Winder Helper
Blanket Winder Operator
BLANKET-CUTTING-MACHINE OPERATOR
BLANKET-WINDER HELPER
BLANKET-WINDER OPERATOR
Blanking Machine Operator
Blanking Press Operator
Blankmaker
Blast Furnace Auxiliaries Supervisor
Blast Furnace Blower
Blast Furnace Checker
Blast Furnace Helper
Blast Furnace Keeper
Blast Furnace Keeper Helper
Blast Furnace Operator
Blast Furnace Supervisor
Blast Furnace Tender
Blast Hole Driller
Blast Setter
Blaster
Blaster Helper
BLAST-FURNACE KEEPER
BLAST-FURNACE-KEEPER HELPER
Blasting Cap Assembler
Blasting Clay Miner
Blasting Coal Miner
Blasting Contract Man
Blasting Contract Miner
Blasting Entry Specialist
Blasting Entryman
Blasting Gang Miner
Blasting Helper
Blasting Machine Operator
Blasting Miner
Blasting Production Technician
BLASTING-CAP ASSEMBLER
Blazer
Bleach Analyst
Bleach Boiler Filler
Bleach Machine Operator
Bleach Maker
Bleach Mixer
Bleach Packer
Bleach Plant Operator
Bleach Range Operator
Bleach Supervisor
Bleach Tester
BLEACH-BOILER FILLER
Bleacher
Bleacher Operator
BLEACHER, LARD
BLEACHER, PULP
Bleaching Machine Operator
Bleach-Liquor Maker
BLEACH-RANGE OPERATOR
Bleeder
Blemish Remover
Blend Plant Operator
Blend Technician
Blender
Blender / Cook
Blender Conveyor Operator
Blender Helper
BLENDER I
BLENDER II
Blender Laborer
Blender Machine Operator
Blender Operator
BLENDER, SNUFF
Blender/Braze Applicator
BLENDER-CONVEYOR OPERATOR
BLENDER-MACHINE OPERATOR
Blending Coordinator
Blending Line Attendant
Blending Machine Operator
Blending Operator
Blending Plant Operator
Blending Supervisor
Blending Tank Helper
Blending Tank Tender
Blending Tank Tender Helper
Blending Technician
BLENDING-LINE ATTENDANT
BLENDING-MACHINE OPERATOR
BLENDING-PLANT OPERATOR
BLENDING-TANK TENDER
BLENDING-TANK TENDER HELPER
Blind Aide
Blind Cleaner
Blind Escort
Blind Hanger
Blind Installer
Blind Lacer
Blind Slat Stapling Machine Operator
Blind Stitch Machine Operator
Blind Teacher
Blindmaker
BLIND-SLAT-STAPLING-MACHINE OPERATOR
Blindstitch Hemmer
Blindstitch Lapel Padder
Blindstitch Lining Feller
Blindstitch Machine Operator
BLINDSTITCH-MACHINE OPERATOR
Blintze Roller
Bliss Press Operator
Blister Pack Operator
Blister Packaging Machine Operator
Blister Rust Eradicator
Block Bolter Mule Operator
Block Cableman
Block Captain
Block Cutter
Block Engraver
Block Feeder
Block Greaser
Occupations That Starts With B
Jobs
Block Hand
Block Handler
Block Inspector
Block Layer
Block Machine Operator
Block Maker
Block Making Machine Operator
Block Mason
Block Mechanic
Block Operator
Block Out Machine Operator
Block Paver
Block Piler
Block Placer
Block Press Operator
Block Printer
Block Saw Operator
Block Sawyer
Block Sealer
Block Sorter
Block Splitter Operator
Block Stacker
Block Tester
Block Trader
BLOCK-BREAKER OPERATOR
Blocker
BLOCKER AND CUTTER, CONTACT LENS
Blocker and Polisher
BLOCKER AND POLISHER, GOLD WHEEL
BLOCKER I
BLOCKER II
BLOCKER, AUTOMATIC
BLOCKER, HAND
BLOCKER, HAND I
BLOCKER, HAND II
BLOCKER, METAL BASE
Blockers Skiver
Blocking Machine Tender
BLOCKING-MACHINE TENDER
BLOCK-MAKING-MACHINE OPERATOR
Blockman
Blockmason
BLOCK-PRESS OPERATOR
BLOCK-SPLITTER OPERATOR
Blogger
Blood and Plasma Laboratory Assistant
Blood Bank Assistant
Blood Bank Attendant
Blood Bank Calendar Control Clerk
Blood Bank Credit Clerk
Blood Bank Custodian
Blood Bank Laboratory Technician
Blood Bank Laboratory Technologist
Blood Bank Order Control Clerk
Blood Bank Technologist
Blood Bank Worker
Blood Donor Recruiter
Blood Donor Recruiter Supervisor
Blood Donor Unit Assistant
Blood or Blood Bank Technician
Blood Splatter Analyst
Blood Tester
BLOOD TESTER, FOWL
Blood Typer
BLOOD-DONOR RECRUITER
BLOOD-DONOR-UNIT ASSISTANT
Bloom Conveyor Operator
Bloomer
Blooming Mill Supervisor
Blotter
Blow Down Helper
Blow Down Operator
Blow Mold Operator
Blow Mold Technician
Blow Molder
Blow Molding Machine Operator
Blow Molding Machine Tender
Blow Off Worker
Blow Pit Helper
Blow Pit Operator
Blow Torch Burner
Blow Torch Operator
Blow Up Operator
Blower
Blower and Compressor Assembler
BLOWER FEEDER, DYED RAW STOCK
Blower Installer
Blower Insulator
Blower Mechanic
Blower Operator
Blowing Engineer
Blowing Weasand
BLOW-MOLDING-MACHINE OPERATOR
BLOW-MOLDING-MACHINE TENDER
Blown Film Extrusion Operator
BLOW-OFF WORKER
BLOW-PIT HELPER
BLOW-PIT OPERATOR
Blow-Up Operator
Blue Crabber
Blue Prints Trimmer
Blueprint Blocker
Blueprint Clerk
Blueprint Cutter
Blueprint Developer
Blueprint Duplicator
Blueprint Engineer
Blueprint Machine Operator
Blueprint Maker
Blueprint Processor
Blueprint Reader
Blueprint Reproducer
Blueprint Tracer
Blueprint Trimmer
Blueprinter
Blueprinting and Photocopy Supervisor
Blueprinting Machine Operator
BLUEPRINTING-MACHINE OPERATOR
Bluer
Blunger
Blurb Writer
BMX Rider (Bicycle Motocross Rider)
Board Attendant
Board Catcher
Board Certified and Licensed Orthotist/Prosthetist
Board Certified Arts Therapist
Board Certified Clinical Nurse Specialist, Diabetes
Board Certified Family Physician
Board Certified Hearing Instrument Dispenser
Board Certified Hearing Instrument Specialist
Board Certified Hearing Instrument Specialist/Company President
Board Certified in Hearing Instrument Sciences
Board Certified Music Therapist
Board Certified Orthodontist
Board Filler
Board Finisher
Board Hammer Operator
Board Liner Operator
Board Machine Set Up Operator
Board Mill Supervisor
Board Mixer Tender
Board of Education Secretary
Board Operator
Board Runner
Board Saw Runner
Board Setter
Board Stacker
Board Turner
Board Winder
Board Worker
Board Writer
Boarder
Boarding House Cook
Boarding House Manager
Boarding Machine Operator
Boarding Mother
Boarding Room Fixer
Boardinghouse Keeper
BOARDING-MACHINE OPERATOR
BOARD-LINER OPERATOR
BOARD-MACHINE SET-UP OPERATOR
Boardman
Boardmarker
Boat and Plant Utility Supervisor
Boat Assembler
BOAT BUFFER, PLASTIC
Boat Builder
Boat Camp Operator
Boat Canvas Installer
Boat Canvas Maker and Installer
Boat Captain
Boat Carpenter
Boat Carpenter Mechanic
Boat Cleaning Supervisor
Boat Crew Deck Hand
Boat Deckhand
Boat Designer
Boat Detailer
Boat Diesel Motor Mechanic
Boat Dispatcher
Boat Dock Operator
Boat Driver
Boat Engine Mechanic
Boat Engines Installer
Boat Finisher
Boat Fueler
Boat Hand
Boat Hoist Operator
Boat Hoist Operator Helper
Boat Hop
Boat Joiner
Boat Joiner Helper
Boat Laborer
Boat Loader
Boat Loader Helper
BOAT LOADER I
BOAT LOADER II
Boat Master
Boat Mechanic
Boat Motor Mechanic
Boat Oar Maker
Boat Officer
Boat Operator
Boat Outboard Engine Mechanic
Boat Outfitter
Boat Outfitting Supervisor
Boat Painter
BOAT PATCHER, PLASTIC
Boat Person
Boat Pilot
Boat Puller
Boat Rental Clerk
Boat Repairer
Boat Rigger
Boat Tester
Boat Washer
Boat Wrapper
BOATBUILDER APPRENTICE, WOOD
Boatbuilder Supervisor
BOATBUILDER, WOOD
BOAT-CANVAS MAKER-INSTALLER
BOAT-HOIST OPERATOR
BOAT-HOIST-OPERATOR HELPER
Boathouse Keeper
Boating Safety Officer
BOAT-LOADER HELPER
Boatman
BOAT-OAR MAKER
BOAT-RENTAL CLERK
Boats and Marine Supplies Sales Representative
Boats Renter
Boatswain
BOATSWAIN, OTTER TRAWLER
Boatswain's Mate
Boatwright
Bobbin Carrier
Bobbin Cleaner
BOBBIN CLEANER, HAND
Bobbin Cleaning Machine Operator
Bobbin Collector
Bobbin Disker
Bobbin Doffer
Bobbin Drier
Bobbin Dumper
Bobbin Fixer
Bobbin Hauler
Bobbin Inspector
Bobbin Loose End Finder
Bobbin Marker
Bobbin Painter
Bobbin Presser
Bobbin Sorter
Bobbin Stripper
Bobbin Trucker
Bobbin Turner
Bobbin Washer
Bobbin Winder
Bobbin Winder Tender
BOBBIN WINDER, MACHINE
BOBBIN WINDER, SEWING MACHINE
BOBBIN-CLEANING-MACHINE OPERATOR
BOBBIN-WINDER TENDER
Bobcat Driver/Labor
Bobtailer
Bodily Injury Adjuster
Body and Fender Mechanic
Body and Fender Mechanic Apprentice
Body and Fender Worker
Body and Frame Man
Body and Frame Technician
Body Builder
Body Builder Apprentice
Body Bumper
Body Cleaner
Body Design Checker
Body Designer
Body Engineer
Body Finisher
Body Fitter
Body Former
Body Hanger
Body Joiner
Body Liner
Body Maker
Body Maker Machine Setter
Body Make-Up Artist
Body Man
Body Masker
Body Mechanic
Body Mechanic Apprentice
Body Painter
Body Piercer
Body Press Operator
Body Recall Instructor
Body Repairer
Body Sander
Body Shop Floorperson
Body Shop Manager
Body Shop Supervisor
Body Shop Worker
Body Specialist
Body Straightener
Body Stylist
Body Technician
Body Technician/Painter
Body Trimmer Upholsterer
Body Welder
Body Wirer
Body Work Auto Trimmer
Body Worker
Bodybuilder
Bodyguard
BODY-MAKER-MACHINE SETTER
BODY-MAKE-UP ARTIST
Bodywork Therapist
Bog Cutter
Bog Worker
Boil Off Worker
Boiler
Boiler Assistant Operator
Boiler Attendant
Boiler Blower
Boiler Cleaner
Boiler Control Room Operator
Boiler Control Technician
Boiler Coverer
Boiler Coverer Helper
Boiler Erector
Boiler Fireman
Boiler Fitter
Boiler Helper
Boiler House Inspector
Boiler House Operator
Boiler Inspector
Boiler Installer
Boiler Maker
Boiler Mechanic
Boiler Operator
Boiler Operator Helper
Boiler Operators Supervisor
Boiler Plant Operator
Boiler Plant Worker
Boiler Reliner
BOILER RELINER, PLASTIC BLOCK
Boiler Repair Supervisor
Boiler Repairman
Boiler Riveter
Boiler Room Helper
Boiler Room Operator
Boiler Service Technician
Boiler Setter
Boiler Shop Mechanic
Boiler Technician
Boiler Tenders Supervisor
Boiler Tester
Boiler Tube Blower
Boiler Washer
Boiler Water Tester
Boiler Welder
Boiler/Chiller Operator
Boiler/Chiller Technician
Boilerhouse Mechanic
Boilermaker
Boilermaker Apprentice
Boilermaker Fitter
Boilermaker Helper
BOILERMAKER HELPER I
BOILERMAKER HELPER II
BOILERMAKER I
BOILERMAKER II
Boilermaker Loftsman
Boilermaker Mechanic
Boilermaker Pipe Fitter
Boilermaker Welder
Boilermakers
Boilermaking Supervisor
BOILER-OPERATOR HELPER
Boiler-Out
BOILER-ROOM HELPER
Boilers Inspector
Boiling House Hand
Boiling House Oiler
Boiling Tub Operator
BOILING-TUB OPERATOR
BOIL-OFF-MACHINE OPERATOR, CLOTH
Bologna Maker
Bolt Cutter
Bolt Header
Bolt Labeler
Bolt Loader
Bolt Machine Operator
Bolt Maker
Bolt Man
Bolt Sorter
Bolt Threader
Bolter
Bolter Helper
Bolting Machine Operator
Bomb Loader
Bomb Squad Commander
Bomb Technician
Bond Analyst
Bond Broker
Bond Clerk
Bond Runner
Bond Trader
Bond Underwriter
Bond Writer
Bondactor Machine Operator
BONDACTOR-MACHINE OPERATOR
Bonded Structures Repairer
Bonder
BONDER, AUTOMOBILE BRAKES
BONDER, SEMICONDUCTOR
Bonderite Operator
Bonderizer
Bonderizer Operator
Bonding Agent
Bonding Machine Operator
Bonding Machine Setter
Bonding Machine Tender
Bonding Molder
Bonding Supervisor
BONDING-MACHINE SETTER
BONDING-MACHINE TENDER
Bondsman
Bone Char Kiln Operator
Bone Char Kiln Tender
Bone Char Operator
Bone Char Puller
Bone Cooking Operator
Bone Crusher
Bone Drier Operator
Bone Glue Maker
Bone Grinder
Bone Picker
Bone Plant Supervisor
Bone Process Operator
Bone Puller
Bone Tender
Bone Worker
BONE-CHAR KILN OPERATOR
BONE-CHAR KILN TENDER
BONE-CHAR OPERATOR
BONE-COOKING OPERATOR
BONE-DRIER OPERATOR
BONE-PROCESS OPERATOR
Boner
BONER, MEAT
Boning Room Worker
Bonsai Culturist
Bonsai Tender
Bonus Clerk
Book Agent
Book Binder
Book Canvasser
Book Cleaner
Book Coverer
Book Critic
Book Cutter
Book Editor
Book Illustrator
Book Jacket Cover Machine Operator
Book Jogger
Book Keeper
Book Mender
Book Packer
Book Publisher
Book Repairer
Book Reviewer
Book Sewer
Book Sewing Machine Operator
Book Shelver
Book Solicitor
Book Sorter
Book Trimmer
Bookbinder
BOOKBINDER APPRENTICE
Bookbinding Machine Operator
Booker
Bookie
Booking Agent
Booking Clerk
Booking Manager
Booking Officer
Booking Prizer
Booking Supervisor
BOOK-JACKET-COVER-MACHINE OPERATOR
Bookkeeper
Bookkeeper and Clerk
Bookkeeper Assistant
Bookkeepers Supervisor
Bookkeeping and Billing Machine Operator
Bookkeeping Assistant
Bookkeeping Clerk
Bookkeeping Clerks Supervisor
Bookkeeping Machine Mechanic
Bookkeeping Machine Operator
Bookkeeping Service Sales Agent