Are you thinking of starting your career as a video editor, but feel lost on the road to your destination? Not to worry. We will simplify the journey and options to become a professional video editor. So, let's quickly dive into the career path to become a video editor:
Film Editor
Working as a film editor is a long process. You are expected to work under the director's instructions. As a film editor, you have to edit videos, cuts, add different effects if needed, and bring them all together to narrate a story from the director's perspective.
As a film editor, you might also edit advertisements, short films, and television shows. Other responsibilities of a video editor include –
Adding visual effects and music to the video.
Cropping scenes, rearranging shots, deleting shots and combining them together to communicate the story properly.
Adding transitions and other edits if required by the producer/director.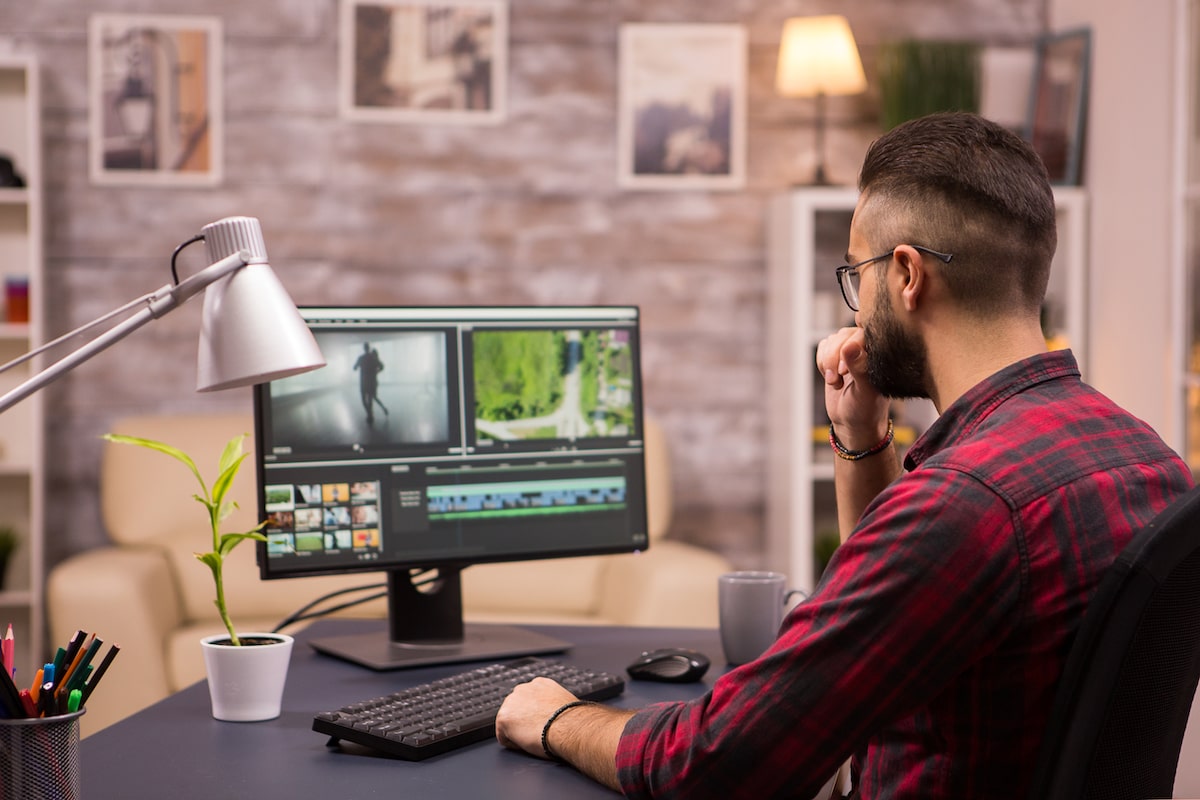 TV Studio Editor
Here, the work is all about making things happen in real-time; therefore, you need to work very hard. As a TV studio editor, you edit pieces of the video and assemble them to present an episode as per the director's script.
The editor should ensure that the final product is reviewed and edited to present a high-quality viewing experience for the audience.
Moreover, you will be responsible for meeting the daily deadlines. It is different from the role of a TV editor as the approach, audience and perspective are different in both.
Therefore, you need to be creative and very technical while editing different pieces of the story and deciding which footage captures the right emotions.
Events Editor
Capturing perfect moments to cherish forever is what everyone wants to do. But it is an art; therefore, it is not easy and quite underrated. For occasions like weddings, baby showers, birthdays, or other big events, be it family or corporate purposes, people hire video editors for their events.
So, you need to be attentive and focused while capturing the right moments and not miss any. The primary work of the events video editor includes capturing footage from all the moments of the event, editing them, adding music, crop footage, and combining to make a happy memory.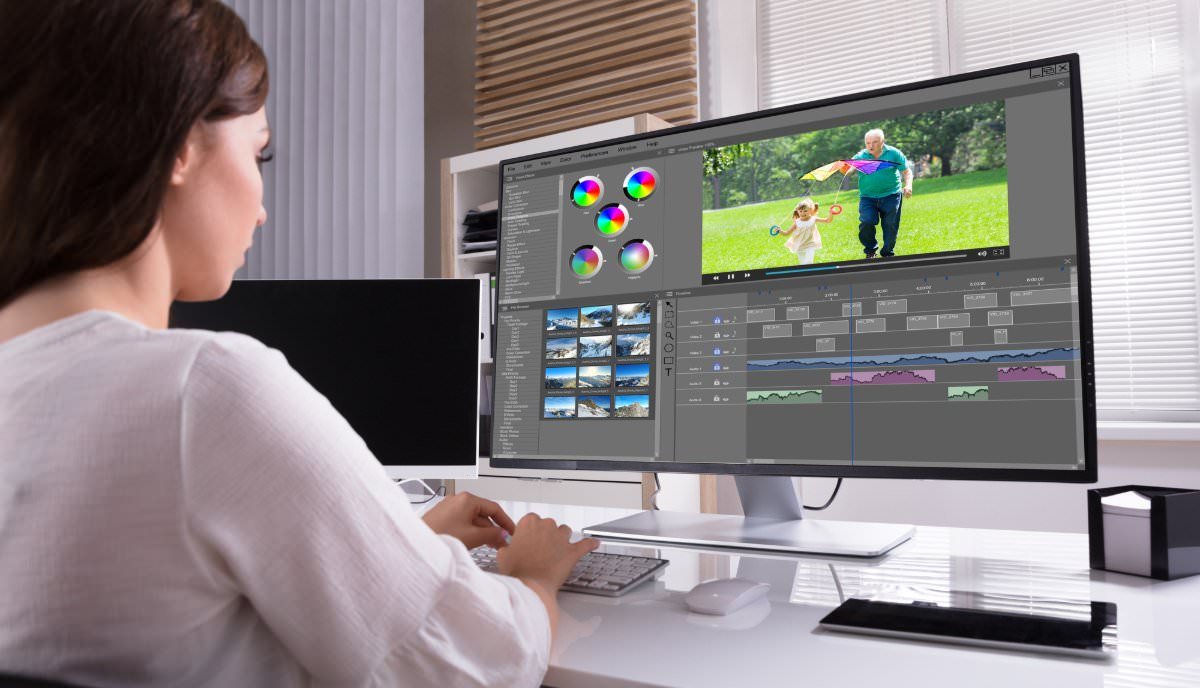 Web Video Editor
You might have seen short videos of 20-40 secs on the web; this is what web video editors are hired for. They create short videos for the web in different fields depending on what the client needs.
In-house video editor
An in-house editor is someone who works for an agency and has to edit the video before the deadline, based on the way instructions have been provided.
To be eligible to work in a marketing agency, you must have a bachelor's degree and your previous work to present it before the agency hires you.
You may start as an editing assistant and then go on to occupy higher positions, and maybe even become the creative director of the company one day.
Freelance Video Editor
This is one of the easiest and most difficult options at the same time. Easy as you can begin whenever and from wherever you want, difficult to find the potential client and the right project.
In addition, you are expected to have command of the technical proficiency and editing aspects. The basic role of the freelance video editor is to edit the video of the clients as per their requirements.
The basic responsibilities of a freelance video editor include editing, adding visual effects and music to the video as per the client's needs. Now that you know the possible career for you, let's see how to start your career as a professional video editor –
Learn about different tools
To start a career as a video editor, you really need to be aware of the basics of different offline/ online video editors used in video editing. Some of the common software/tools are Adobe Premiere Pro, Final Cut Pro, Power director, Lightworks, InVideo.
You can do a course on video editing or can also learn through videos on YouTube or different platforms. To learn and practice, you can start with short-length videos of 20-30 seconds.
Practice
Once you have gained the basic knowledge of the software, it's time to get used to it and familiarize yourself with all the features. The more you practice, the better you get at video editing.
Have a plan
You should have a plan of how you're going to provide your services to a client. This could be through freelancing or joining a video editing agency, or anything else.
You cannot just sit home and wait for clients to approach you. You need to promote yourself through your work in the initial stages, maybe by freelancing or joining an agency.
Be confident and have patience
Sometimes editing a single video may take a week or longer, so you always need to be patient while working in this field.
A single mistake can cost you significant time and effort. You should be confident enough to believe in yourself and start again even if things don't go your way.
---
Skills required to be a successful video editor
There are a few skills that you need to have to become a successful video editor:
Strong command of video editing software as it helps you find more clients and work.
Be a good listener as you are expected to understand the vision and perspective of the client and deliver work accordingly.
Communication skills to talk and express your opinions during discussion.
Flexible as the client might ask you for revision.
Confidence and patience.
Great sense of timing to sense an opportunity and connect at the right time.
Great visualization skills that help in thinking out-of-the-box, eventually making your work stand out.
Is it Hard to Become a Film Editor?
The answer to this question is "yes" and "no".
To become a film editor, you need to have skills in writing, editing, design, production management, visual effects, or cinematography. You should also be passionate about movies and be good at problem-solving.
The benefits of becoming a film editor are that it can help you earn a high salary with many perks. There are many opportunities for work as well as internships available for those who want to get into the industry.
The downside is that you will need to invest time and money into getting the required skills needed for this career path before you start making money from it.
Conclusion
Becoming a professional video editor is not difficult. Now that you know about the professional aspects and career options as a video editor, make sure you do your homework before stepping into the field.
Just remember that you have plenty of options to choose from, to suit your area of interest. Just ensure that you hone your skills and are up-to-date on the latest technology so that you can compete with others in the market.